You Will Learn
We will learn a lot of information in the hospital management
diploma, the most important of which are:
- You will learn the basics of building and designing a hospital.
- Defining the method of marketing and how to market medical
services.
- Laws, regulations, and labor law knowledge.
- Knowledge of total quality management and finance.
- How to calculate taxes and hospital budget.
- Patient health and safety standards
- When something sudden happens how to deal with it.
This course is supervised by elite lecturers in the management of
hospitals and other places that need strong management.
Description
With the rapid development of management sciences, new ideas began to appear. These ideas included planning, leadership, and
logistics, and included accounting and finance. In this course, you will learn ways to deal with obstacles that may prevent you from reaching your strategic planning in management and developing your organization professionally.
Management is the essential element for the success of hospitals, so we offer you the accredited "Hospital Management" diploma, which qualifies you to be a successful manager of any hospital with the ability to achieve the required goals by using the available resources and capabilities and dealing with and avoiding obstacles, with the opportunity of distance e-learning
The Hospital Management Diploma has many goals. Managing any place is the success of the place. The Hospital Management Diploma is the success and growth of the hospital. The Hospital Management
The diploma will qualify you to be a successful hospital manager,
It aims to help a person achieve his goals through the available resources and how to deal with and overcome obstacles through distance education
Accreditations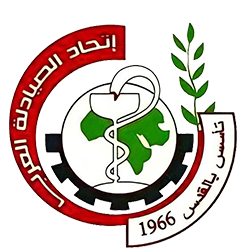 Certified in Healthcare Performance Improvement (CHPI)
Some lectures will remain locked until you watch the previous ones.