You Will Learn
Introduction
Basic Principles and Practices for Prevention& Control of HAI
Standard and isolation precautions& PPE
Infection prevention & control aspects of occupational health program
Basics of Healthcare-Associated Infection Epidemiology & Surveillance
The general principle of epidemiology and surveillance/case definitions
Outbreak investigation
Surgical site infection and staphylococci
Device-associated infection.
Introduction Infection Prevention & Control Strategies in Core Healthcare Units
Cleaning, disinfection, and sterilization, how to choose disinfectants and antiseptics.
Basics of Infection Prevention & Control Program Management
Infectious Disease Process and Antimicrobial Stewardship
Specific Infection Prevention and Control Measures/ techniques risk assessment
Cleaning, disinfection and sterilization and Spaulding classification
Program management and Quality Improvement KPIs
Infection control committee and reports
Infection control audit checklists
Description
This online educational course offers any Infectious control practitioner an opportunity to learn the basics of healthcare
Epidemiology, infection control, and antimicrobial stewardship.
surveillance, reprocessing, and environmental measures in their hospitals based on MOH, CDC, WHO, and all scientific
Websites.
There is case-based information is presented in a dynamic and interactive learning environment intended to highlight the role of the healthcare epidemiologist.
Topics covered include pathogen transmission, outbreak management in the healthcare setting, approach to the control of bioterrorism agents, advanced occupational health management, implementing antimicrobial stewardship and the prevention and management of multidrug-resistant organisms including Clostridium difficile, surgical site infections, and device-associated infections.
Accreditations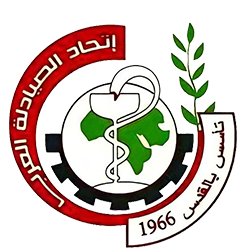 Infection prevention and Control
Some lectures will remain locked until you watch the previous ones.