You Will Learn
Understand contemporary concepts of sales.
Evaluate buying motives and use the most fit approach accordingly.
Implement the fundamental steps of the selling process 7As.
Establish a positive good impression and make an attractive opening.
Deploy the advanced techniques of delivering value.
Resolve and handle customer concerns.
Master different types of effective closing.
Apply effective techniques of probing.
Acquire the skills of good prospection and pre-call planning.
Know various personality styles of customers and how to deal with.
Description
The first specialized online course in pharmaceutical selling skills aims to prepare highly qualified medical sales representatives to be good assets for multinational companies.
This course is designed to provide medical representatives in the pharmaceutical market with all key elements and concepts of contemporary sales. It helps medical representatives to acquire and implement the most recent updated techniques used in sales on both basic and advanced levels.
Accreditations
Upon completion of the  "Advanced Pharmaceutical Selling Techniques" course and successfully passing the exam, you will get a certificate approved by  the Arab Pharmacists Federation.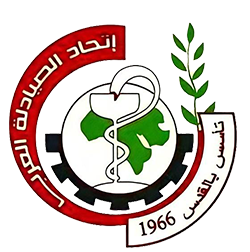 Advanced Pharmaceutical Selling Techniques
Some lectures will remain locked until you watch the previous ones.