You Will Learn
Understand all the required trusted information about SARS-Cov2 on both basic and advanced levels
Fit your role in this pandemic
Understand the rationale behind any interventions at the governmental protocols
Design your treatment protocol
Learn what are the most commonly asked questions with an evidence based answer
Highlight the most common counseling tips for the patient
Keep up with any updates
Description
- SARS-Cov2 viruses and the disease basics
- Clinical presentation for COVID 19 patients
- Diagnosis and evaluation of any patient suspected to be infected
- Overview of Covid-19 different management modalities for all patient categories (outpatient or hospitalized)
- How we can deal with special populations, e.g. pregnant and patients with chronic medical conditions
- Most common rumors about prophylaxis compared to real facts
- Discussing the latest version of MOH COVID-19 Protocol (30 May 2020) and similarities and differences with
WHO Covid-19 protocol issued 27 May 2020
- Design your own tailored hospital protocol in a simple and a professional way
- Illustrated pocket guide example for management of hospitalized COVID-19 patients in medical wards.
Accreditations
Upon completion of the "Covid-19: What Should A Healthcare Provider Know?" course and successfully passing the exam, you will get a certificate approved by the Arab Pharmacists Federation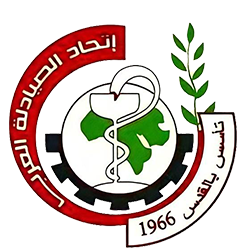 Covid-19: What Should A Healthcare Provider Know?
Some lectures will remain locked until you watch the previous ones.