You Will Learn
Community pharmacy role in the past compared to now
Changes in the pharmacy profession
Cost of lost opportunity
Important managerial skills in the pharmacy
How to carry out SWOT analysis?
How to conduct PESTEL analysis?
Startup & Entrepreneur skills
Important skills & tips for each pharmacist
Pharmacy layout
Over the counter(OTC) drugs & drug compounding in the pharmacy
Marketing in Pharmacy
Selling in Pharmacy
Communication with clients
Contemporary issues
Description
In fact, pharmacy practice has been radically changed throughout the years which has enhanced all pharmacists to develop their skills & performance in pharmacy practice. This is why this course was designed in order to help fresh-graduate, post-graduate & experienced pharmacists to be more efficient in their pharmacies adding to be multi-task pharmacy professionals aware of selling skills, marketing skills, communication skills in addition to medical skills.
Accreditations
Upon completion of the  "I Pharmacist" course and successfully passing the exam, you will get a certificate approved by  the Arab Pharmacists Federation.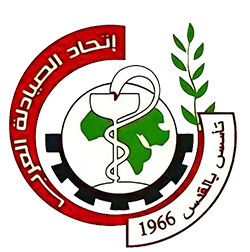 I Pharmacist
Some lectures will remain locked until you watch the previous ones.