You Will Learn
The ability to diagnose anxiety and PTSD easily and efficiently.
Mastering CBT for anxiety and PTSD.
The ability to design detailed plan for child and parent.
Training on basics of Character building programs for children.
Description
Anxiety is considered a common disorder in child psychiatric clinics, but it is usually difficult to be diagnosed because it is an internal disorder and the child cannot describe his symptoms accurately.
You will learn evaluation, measurement, differential diagnosis of post-traumatic stress disorder.
The difference between behavioral therapy and cognitive-behavioral therapy (CBT) and the best therapy for treating psychiatric disorders in children in general.
Training on strategies of CBT through a detailed practical guide according to the age of the child & explanatory guide to a number of sessions, and how to apply and evaluate the strategy which includes both child and parents.
Skills for the therapist before starting the sessions, writing a plan, and how to evaluate before each stage of the four treatment stages which are:
The first stage: including training the child on self-awareness and relationships, and realizing all information necessary to identify anxiety and its symptoms, with family training.
The second stage: distinguishing the feelings and body reaction.
The third stage: training on gradual exposure to trauma using various techniques as play therapy and story technique.
The fourth stage: how to end the sessions with a plan for parents to prevent the relapse.
Accreditations
Upon completion of the "CBT for PTSD & Anxiety in Children" course and successfully passing the exam, you will get a certificate approved by the Arab Pharmacists Federation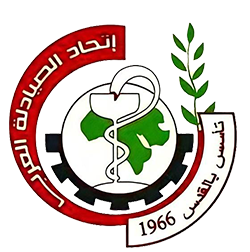 CBT for PTSD & Anxiety in Children
Some lectures will remain locked until you watch the previous ones.