You Will Learn
Basics of nutrition during infancy& childhood
Lactation; breastfeeding versus artificial milk
Preschool nutrition
School nutrition
Adolescence correct nutrition
Important food-types for each group
Rationale nutrition of each group
Nutritional problems of each group
Childhood obesity
Adolescence obesity
Description
This course sheds light on important facts regarding nutrition in different age groups; starting from newborn & infancy stages to preschool, childhood & adolescences by focusing on correct nutrition for each group adding to main problems that can cause obesity & how to manage them to help kids & adolescents to keep fit & healthy.
Accreditations
Upon completion of the "Obesity in Childhood and Adolescence" course and successfully passing the exam, you will get a certificate approved by the Arab Pharmacists Federation.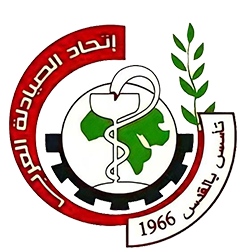 Obesity in Childhood and Adolescence
Some lectures will remain locked until you watch the previous ones.