You Will Learn
Identify the nutritional values written over food and supplements packages and their meanings
Recognize causes of nutrients malabsorption and how to overcome
Design a high nutrient density food diets and to omit the high caloric density foods
Know the fact about artificial sweeteners, prebiotics, probiotics and vegetarianism
Sensibly select dietary fats, proteins and carbohydrates
Understand the biological importance of vitamins, their resources and deficiency symptoms in addition to possible toxicities
Design a healthy balanced dietary plans
Define obesity and over-weight subjects and its health consequences and to answer the questions surrounding obesity managing products
Description
Representing the main principles of nutrition, starting from basics to how to plan a healthy diet, in addition to life cycle nutritional requirements as well as discussing the different dietary regimens. Moreover, how to differentiate between the market available dairy and diet nutritional products.
Accreditations
Upon completion of the "Mastering Nutrition Principles" course and successfully passing the exam, you will get a certificate approved by the Arab Pharmacists Federation.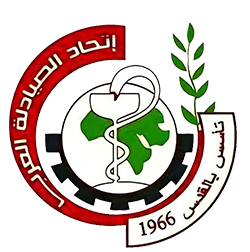 Mastering Nutrition Principles
Some lectures will remain locked until you watch the previous ones.